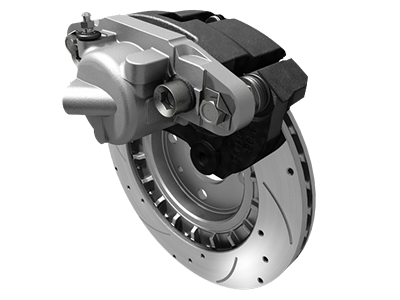 Brake Service
Before purchasing a new set of brake pads for your automobile, be sure to check out the available service specials offered by our service center.
Compare Prices

Auto Service
We only use genuine OEM parts and specifications for your vehicle.
| David McDavid Ford Fort Worth | | | | |
| --- | --- | --- | --- | --- |
| $99.95 | | | | |
Customer Reviews

Benefits of Installing a New Set of Brakes
According to experts in the automotive field, a malfunctioning brake system can ruin a vehicle's safety profile. After enduring thousands of miles on the road, the brake pads will need to be replaced at some point. Luckily, the majority of modern braking systems are designed with a wear indicator. When the brake pads get low, the wear indicator will make a distinctive squealing noise. Warped rotors are also noticeable if your vehicle is shaking or vibrating while applying your brakes.

By replacing your brake pads in a timely matter, you can prevent damage to your brake rotors. In the event that the brake rotors have already started to warp, they will need to either be resurfaced or replaced. Furthermore, our service center will inspect your brake lines and the brake fluid.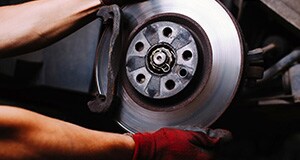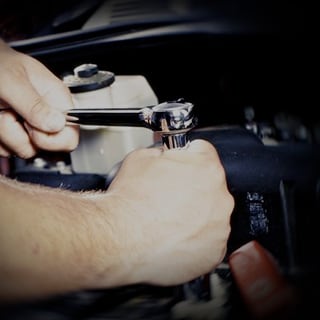 David McDavid Ford Fort Worth
300 W Loop 820 S, Fort Worth, TX 76108
Serving
Fort Worth

,

Grapevine

,

Burleson

,

Weatherford

,

Arlington

Our service center treats every visitor with the same level of appreciation. Aside from the dealership's excellent customer service, you can also look forward to superb workmanship. The certified automotive technicians can work on all makes and models. They have the expertise that it takes to keep a vehicle in tip-top condition. When servicing your braking system, then technicians will carefully inspect for any other related problems.
Brake Service
Aftermarket parts can jeopardize the dependability and the overall performance of your vehicle. Fortunately, our service center only uses genuine OEM components. On average, genuine OEM parts have a significantly longer lifespan and also tend to have a longer warranty period. This is a key advantage for the car owners who plan to keep their vehicle for the long haul. Genuine OEM parts will also help preserve your car's resale value.