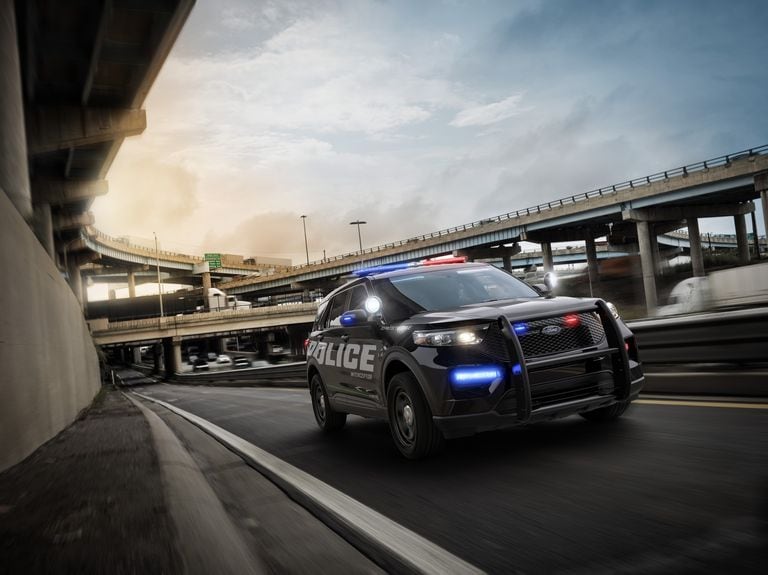 Ford recently presented its next-gen Ford Explorer Police Interceptor Utility Hybrid SUV. Working alongside law enforcement for over 70 years, the Ford brand is proud to provide police departments with a high performing hybrid truck, which is the first ever "pursuit-rated" and great for fuel efficiency. They have the potential to operate on fewer fill-ups to keep officers on the road and when they are there, they are known to reduce CO2 emissions. This vehicle uses Ford's fourth-generation hybrid system.
Additionally, safety is huge at Ford so this new Police Interceptor Utility Hybrid has great handling and has been thoroughly crash tested. It is the only vehicle in the world that is engineered to meet a 75-mph rear impact crash test due to the addition of 180 lbs of reinforcement to its structure. This is great to hear as high speed chases might be the norm for some officers.
Let's Check out the Options:
- Bluetooth Hands-Free (Comes Standard)
- Surveillance Mode (Police Perimeter Alert)
- Rear Camera
- Built-in Telematics Subscription
- Lithium-Ion Battery
What's Under the Hood?
- 3.3-Liter V-6 with Electric Motor
- Standard 318 (Combined System HP) up to
- 322 LB-FT Torque
- 10-Speed Automatic
- All-Wheel Drive (Standard)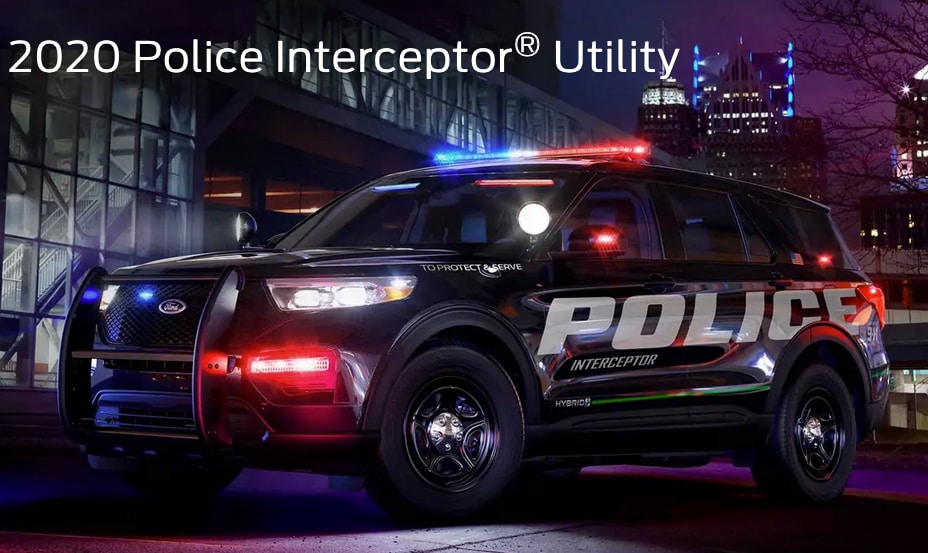 Although a hybrid, this SUV can hit high speeds quickly and it can also brake faster than most. It is also a good vehicle for idling as police cars tend to do. This SUV saves fuel thanks to the lithium battery which allows the engine to be cut off, running the truck intermittently while the battery charges. Most do not know that Ford is one of the largest suppliers of police cars. They help your local law enforcement to protect and serve your communities in a safe and stylish manner. In all, the 2020 Ford Explorer Police Interceptor Utility Hybrid SUV was created just for police agencies to provide safety, fuel efficiency and performance. This vehicle is not available to the public; however it is always great to see how the Ford brand is shaping the future. So with that said, don't panic when you see one of these SUV's in your rear-view mirror. Stay safe on the roads.