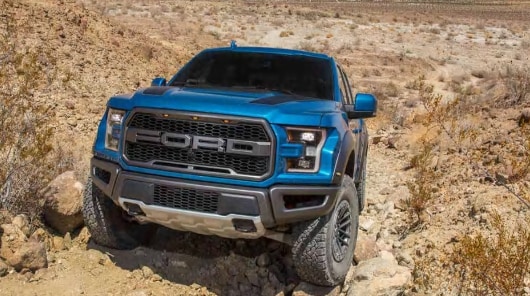 Taking your life off-road has never been more exciting with the brand new 2019 Ford Raptor! If you are the adventurous type who likes to live on their own terms then this is the truck for you! Equipped with advanced technology you can test out several different driving options which include slippery, tow and haul, sport, deep snow and sand, baha and rock and crawl mode. The brand new F-150 weights in 500 pounds lighter than the original due to the switch in the engine size and the framework. With 450 horsepower, a 10 speed automatic transmission, twin-turbo V-6 engine and the 510 lb.-ft torque really just adds to the attractiveness of the Raptor!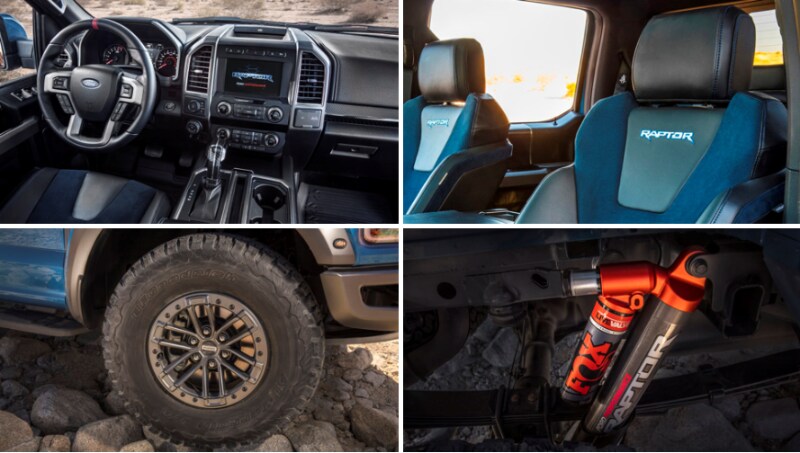 Now available in the colors Ford Performance Blue, Velocity Blue and Agate Black with skid plates to protect the frame and cast aluminum running boards. The Ford Raptor also has extended blind spot sensors for added security in case you're towing a trailer. There are also LED spotlights built into each of your side mirrors. If you decide to take your new beauty off road feel free to activate your Trail Controls, the cruise control for off-roading, to assist you in maneuvering through the rocks and dirt trails. There are also military-grade tires that are able to be aired down to a lower psi for additional traction for rock crawling. The price of your new
F-150
will range depending on your customization and your preferences. You can customize everything from the bead lock wheels down to the seat covers. There are also aux hookups inside so that you can add things like additional lighting to your
Ford Raptor
.
If you are looking for an off-road experience with driving options to fit your needs then the Ford F150 Raptor is definitely worth looking into. The Raptor continues to evolve year after year and just gets better with time! So come into David McDavid Ford in Fort Worth and test drive a
Ford Raptor
today!