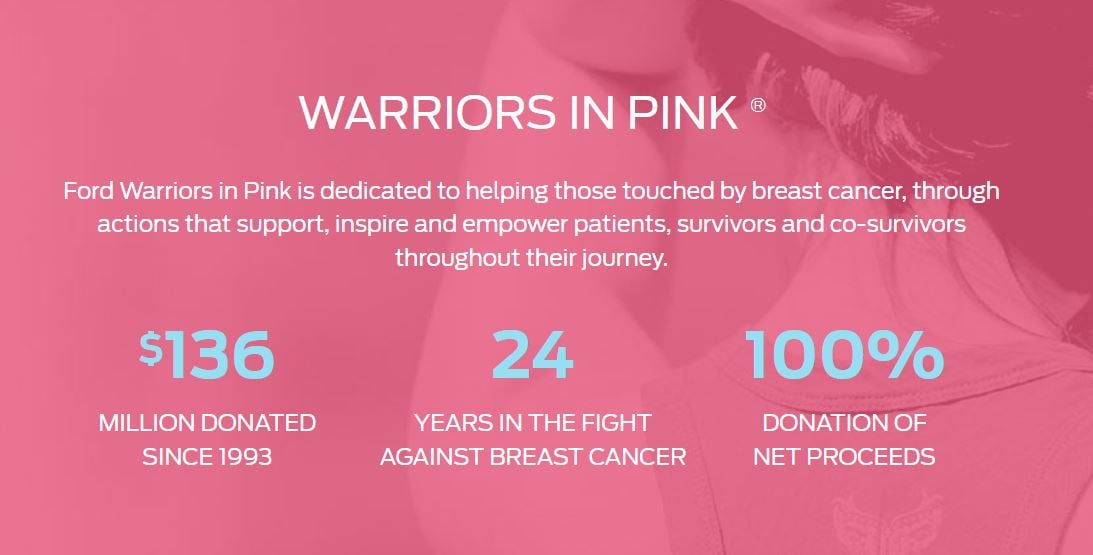 Now that fall is officially upon us, we find ourselves preparing for the cooler weather and of course Halloween, but let's not forget that October is Breast Cancer Awareness month. Ford Motor Company began its fight against breast cancer well over 20 years ago with initiatives that include community involvement, charitable donations, and so much more under their Warriors in Pink program. Over the years, Ford has worked to fight in a more aggressive manner as breast cancer has become more prevalent. In other words, Ford is just as relentless as the disease itself and has taken a part time initiative and has now dedicated their support and efforts.
Ford helps in many ways including, but not limited to:
- Donations 100% of the net proceeds of their Warrior Wear products
- The Ford "More Good Days" program, which offers resources to families who have been affected by breast cancer.
- Providing support services through their "Models of Courage: program
- Offering funding for evaluations and studies
To date, Ford Motor Company has dedicated over 130 million dollars and over 60,000 Good Day experiences. Not only is this awesome, but Ford is continuously looking for new ways to impact the cancer-fighting community. They even work with four other charities with a similar mission to assist in their efforts including Susan G. Komen, Dr. Susan Love Research Foundation, The Pink Fund and Young SurvivalCoalition. Ford Motor Company takes it a step further and supports individual patients and survivors through various programs, sponsor, and partnerships.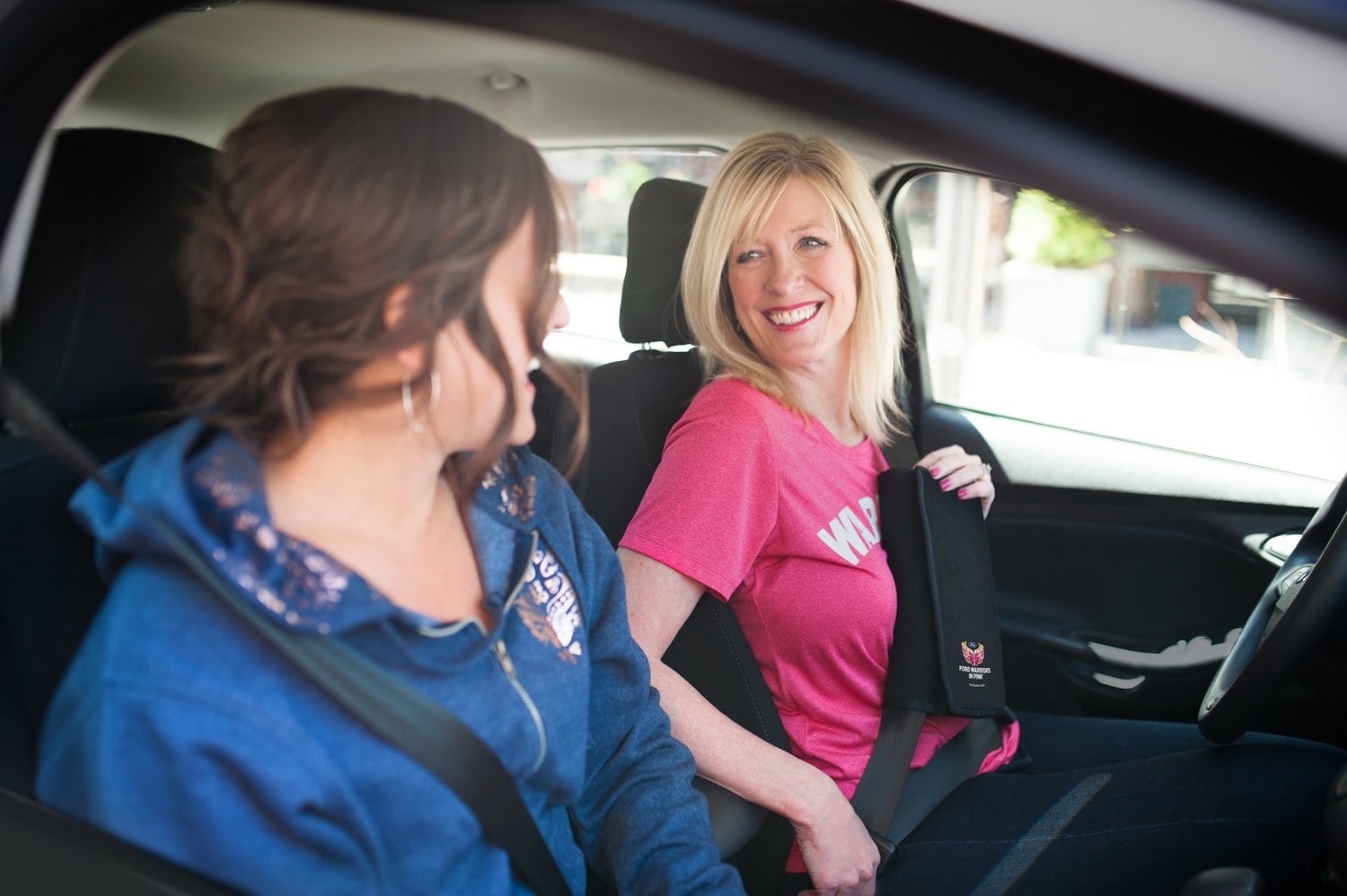 Want to Join the Fight?
There are so many way that you can get involved and make a difference in the lives of cancer patients, survivors and their families. You can start by purchasing Warriors in Pink apparel and products. Some products to note are the Caring Comfort Safety Belt Cover and the Stripes of Support tie. You can support in other ways including time or monetary donations or even enter an event or race, such as the Susan G. Komen Race for the Cure®. Ford is not just about selling cars. We care about our customer and McDavid Ford families. We hope you will join us alongside Ford Motor Company and Warriors in Pink in the fight against Breast Cancer.