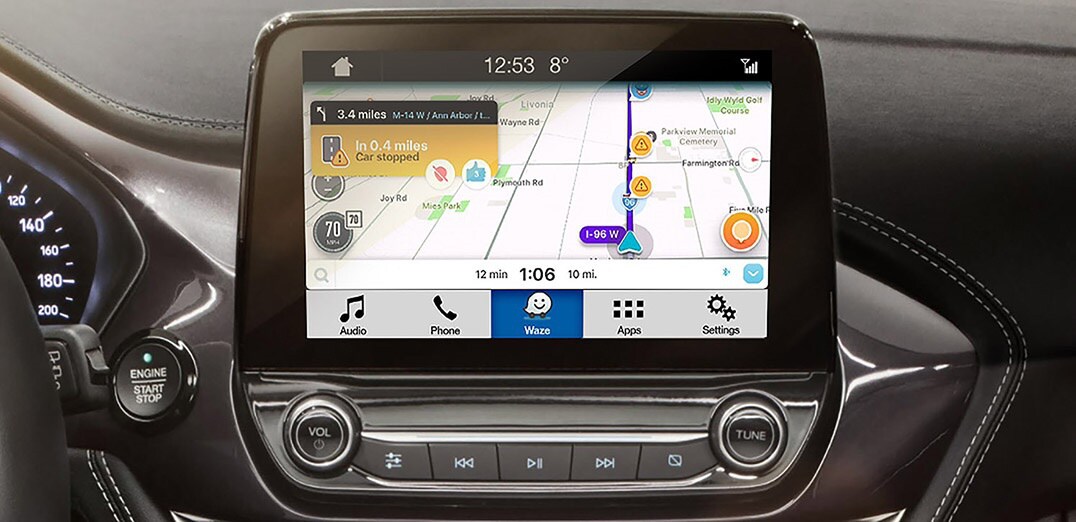 McDavid Ford is excited to share that Ford Motors will soon integrate the Waze app into the Sync3 AppLink platform. We have many drivers that use the Waze traffic and navigation app separately in their mobile devices so this is wonderful to hear. This will save time and help to prevent distracted driving as Waze can be accessed using the vehicle dashboard display as well as the sound system.
About Waze
Waze is one of the largest community-based traffic and navigation apps on the market, boasting over 100 million active users. Drivers who have the app are able to share real-time traffic data, in which the app will navigate the fastest route based on road conditions at that moment. Another cool feature is the car accident, road hazards, and police car notifications. Their slogan is, "Outsmarting Traffic Together" and it achieves their motto, giving app owners an enhanced and more, timely driving experience. Although Waze was acquired by Google Maps some years ago (for over a billion dollars), it is not to be mistaken as the same thing. Waze offers so many additional cool features such as navigating drivers to the cheapest gas stations on their route and you can see other friends who are traveling to the same destination if you connect it to your Facebook.
As of April 2018, the Waze app will be available in every Ford and Lincoln vehicle on the touchscreen or iPhone users can choose to project Waze from their phones onto the screen in their vehicle using AppLink. Drivers can use the app with touch or voice commands therefore creating a more convenient and safe driving experience. With all of this said, we are super excited for this launch so if you drive a (SYNC 3-enabled) Ford or Lincoln and will soon buy a new Ford, look out for it, this April!