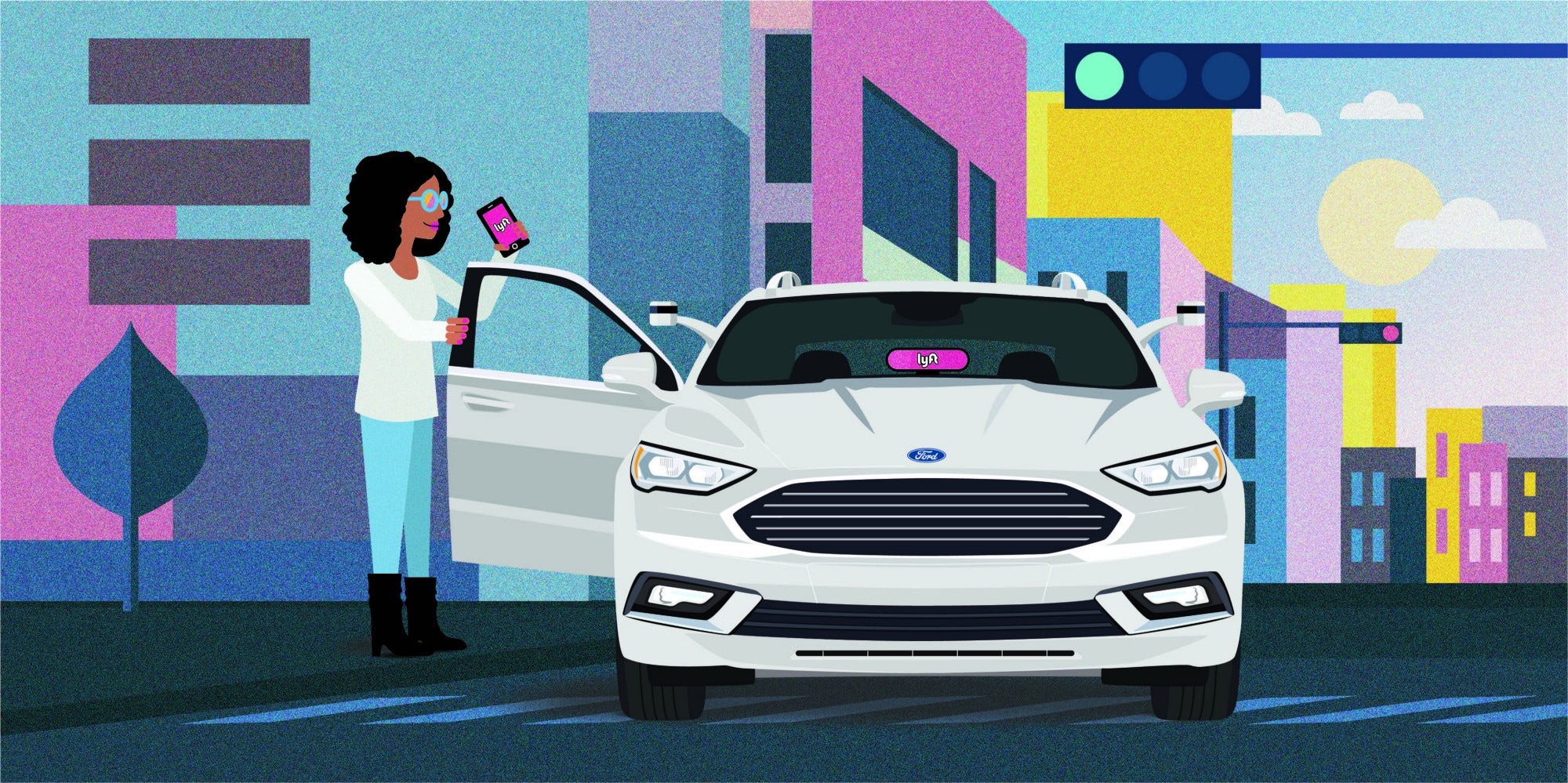 Ford has been committed to producing self-driving cars for a while now. The brand has already set a plan in motion to invest $1 billion dollars in this concept over the next five years. Who knew it would include an awesome partnership with LYFT, the mobile-powered transportation network company, similar to Uber Technologies.
Ford has been a leader in this movement and it has been engaging in strategic partnerships with brands that will help them bring autonomous cars to life; cars and concepts that will actually help to meet the needs of its customers. A great example, is Ford's partnership with Domino's Pizza. They recently teamed up on a research project, in which self-driving Ford cars were filled with pizzas and delivered them to regular customers. The point of this trial was to see how people would react and possibly interact with the autonomous vehicle upon delivery. It should be noted that there are "safety drivers" in these cars who are there just to ensure that all goes well, to observe and possibly take over if needed.
This is not the first time Domino's and Ford have worked together. In a previous project, the two brands collaborated on ways to improve the technology, which will help make the overall delivery process easier for the customer and also help Ford figure out how to improve autonomous tech.
Ford's expansion of partners really shows growth in the self-driving arena and we couldn't be more excited. There is no date of launch or any real details available just yet; however we know that at some point, users will possibly be able to use their LYFT mobile-app to call upon a Ford autonomous vehicle and this my friends, is the future of Ford!
Photo Credit: Media.Ford.com