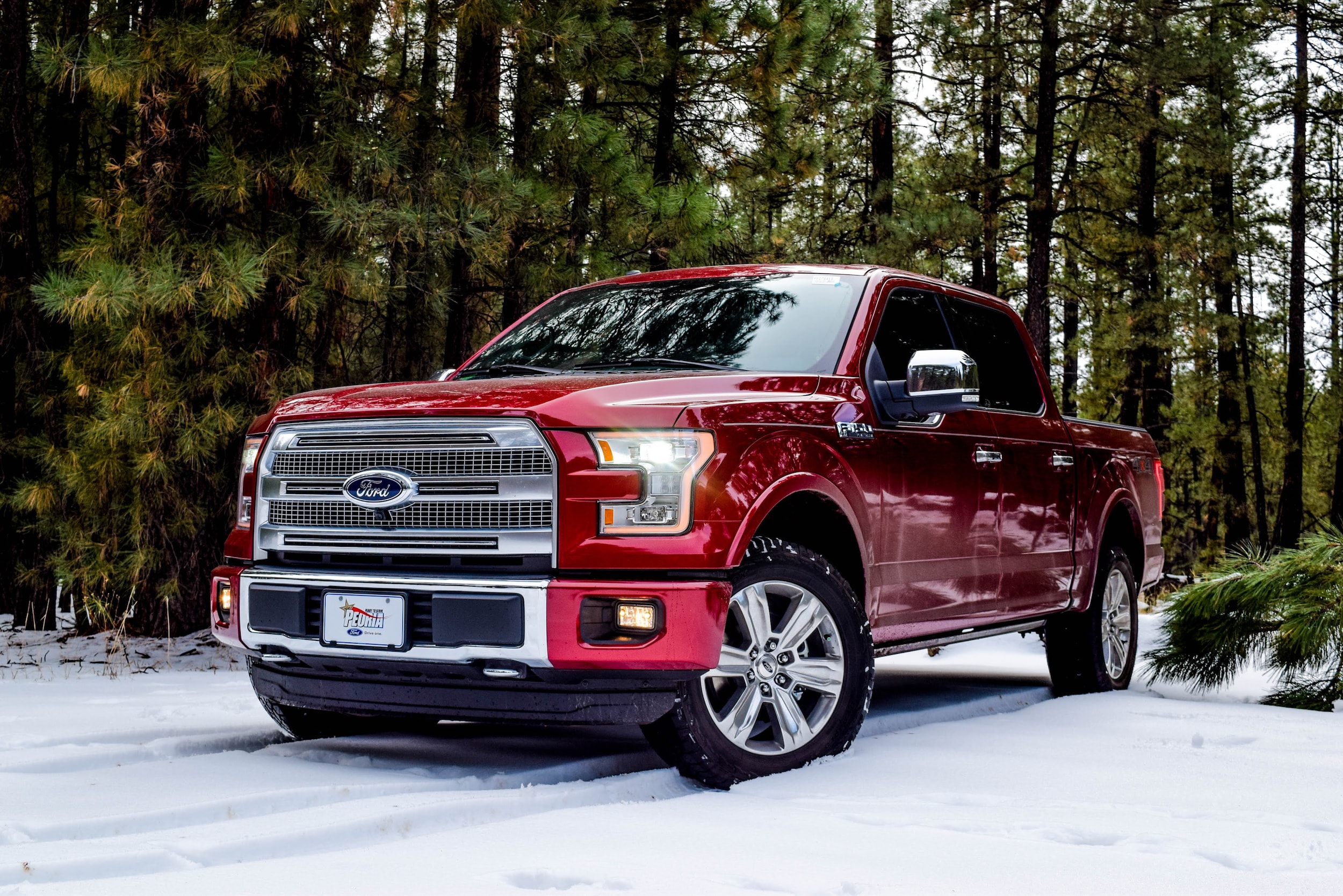 It has been said that, "Winter is the enemy of the car!" Your truck is built Ford tough, but in order to keep it in the best possible condition, you must take good care of it beyond the usual oil change. This is especially true during the winter months when extreme cold weather from massive rain, ice and snow can take a toll on your vehicle. In order to prepare your truck for these inevitable conditions, you can "winterize" it with these easy steps:
Check your Antifreeze. You need it in order for your vehicle to function properly. Your radiator utilizes a 50/50 mixture of coolant and water to keep the engine cool. You can purchase the liquid at full concentrate and add water or it comes pre-mixed. You will know when you need to replace it as the liquid will not reach the line. Add the amount of coolant you need and you are good to go.

Power Up Your Battery. Make sure your battery cables are clean and screwed tightly. If you own and multimeter, you can measure voltage or take it to an auto parts store to check your battery at no charge.

Inspect Your Tires. Keep an eye on your tread and be aware that cold temperatures lower tire pressure. You will need to make adjustments as needed. If you live in an area where it snows, chains or studded snow tires are highly recommended.

Maintain the Windshield. Use a washer solution that won't freeze in cold temperatures. Additionally you can prevent that dreaded early morning frost using a common household item. Fill a spray bottle with three parts vinegar to one part water and spray it on your car windows once you're home for the evening. In the morning, they will be clear of ice! Replace your wiper blades every six months.

Change Your Oil. Use the Right Oil Type. Oil is thinner during warmer temperatures. As a rule of thumb, it is always best to use the grade of oil that is recommended in your owner's manual.
Engage Your 4-WD. It is important that you and anyone who may drive your truck knows how to properly operate a 4WD system. This is for safety reasons but we also encourage you to engage your 4WD option regularly to keep it lubricated and in good condition. This will help it to last longer and will come through in a clutch as long as you take care of it.

Clear Up Those Headlights. The winter months can bring lots of rain and snow (in some areas). You definitely want your headlights to be clear so that your driving visibility is increased. A quick home remedy only requires only that you wipe bit of car wax across the lights, which will not only clean them but offer ongoing protection against dirt and film.

Protect Your Paint. In addition to keeping your truck washed and clean, you should apply a coat of wax and make sure that you clean your wheel wells and underneath the vehicle. This way, the harsh weather conditions will not have a negative effect on your truck's paint.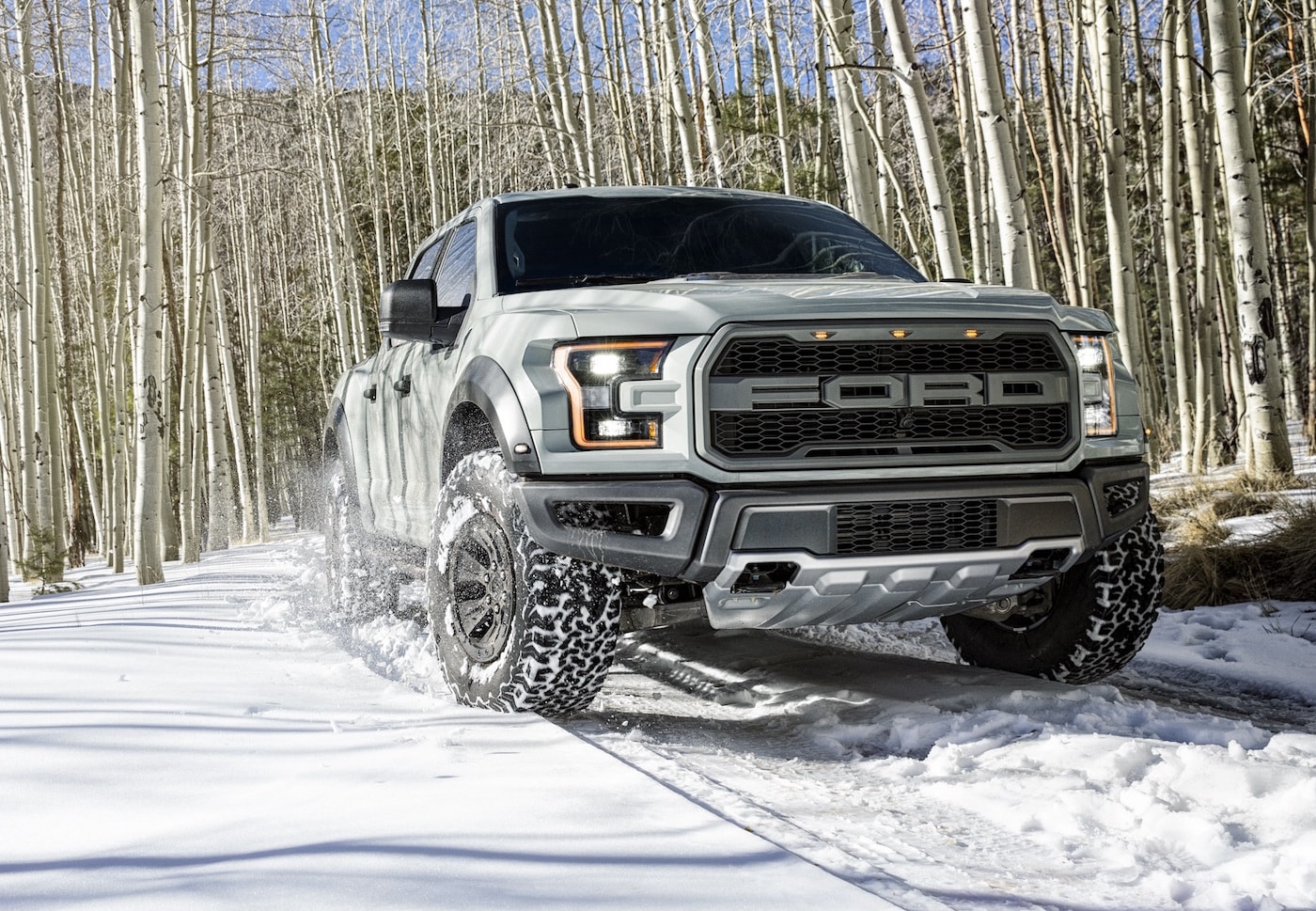 Now that you know how to winterize your Ford truck, you can take additional steps to ensure your safety during the winter months including essentials such as:
· A roadside emergency kit (flash light, blanket, batteries, first aid etc)
· Toolbox, jumper cable, and tire inflator, such as Fix-a-Flat
· Stock up on extra coolant, oil and keep a gas can near
Find a good place to keep all of these items in one place and you will be all set to tackle the winter in your Ford truck. Don't forget to keep at least a half a tank of gas in the vehicle at all times. If you would like to skip all the work, McDavid Ford Fort Worth can offer "The Works Special" or we can winterize your truck for you. Contact our awesome service department and an advisor will go over your options or feel free to give us a call directly at (855) 582-4349.