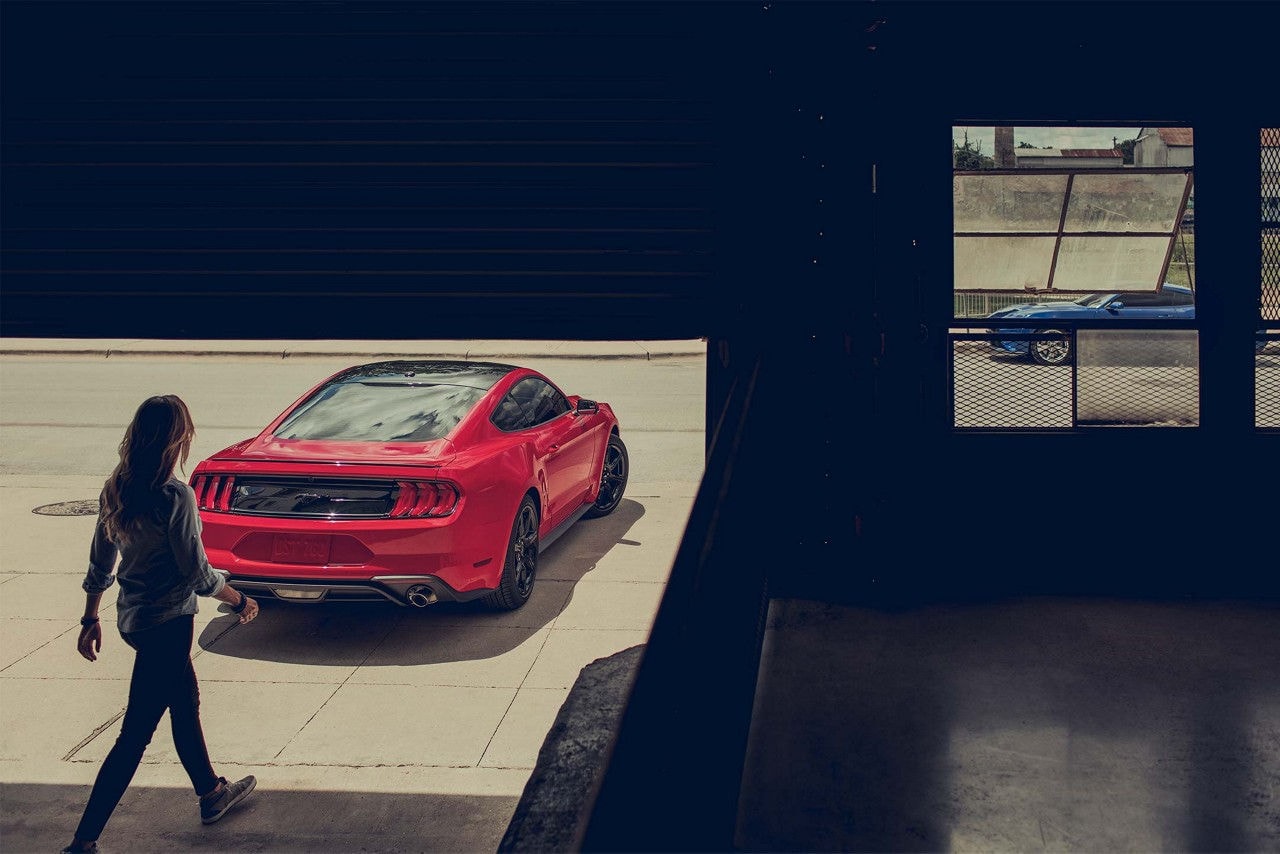 Are you a proud Ford owner? If you love your car, a rule of thumb is to take good care of it. Your Ford vehicle will not only benefit you in the long run by greatly improving your chances of resale and value, but it can make your ownership experience much more pleasurable. There are strategies that you can use to preserve the value of your Ford and many of them are very simple, from service and maintenance to intelligent driving. Not sure where to start? Here are a few recommendations for taking care of your wonderful Ford:
Engine Maintenance
It is tried and true, a vehicle that has a healthy engine system will always run smoother and more efficiently than one that is not. It can be a simple as never missing an oil change. During those appointments, your McDavid Ford service advisor may suggest other services such as tire rotation, alignment or other repairs that they deem necessary. Although they are recommended and optional, it is your responsibility to stay on top of maintenance items to keep your car running at its absolute best! If you are unsure of your maintenance schedule, you can always reference your owner's manual.
Take Care of Your Vehicles Exterior
Weekly details are always great, but a quick car wash is just as good, especially if you do them yourself. This way, you can inspect the paint and identify any dents or scratches and correct as needed. Additionally, if you have an unfortunate fender bender or car accident, it is important to repair any damage as soon as you can. Your car insurance should cover the repairs, but be sure to choose a reputable
auto body shop
, such as the McDavid Ford
Collision Center
. Our team will ensure that the repairs are completed in a timely manner and will return your vehicle to its original condition.
Adjust Your Driving Habits
Did you know that driving aggressively can cause damage to your Ford? Stopping abruptly, driving above the speed limit, and jack rabbit starts (most times people do this after a light turns green), etc. Try to relax and be calm while you are behind the wheel. Any time that you avoid aggressive driving, you are helping to keep your brakes, tires, and engine from additional or premature wear and tear and studies show that your fuel economy can be greatly improved as well. Not to mention, it is safer.
Store All Service Records
When you maintain receipts and records of your maintenance, including monies spent on Ford certified (or aftermarket) parts or accessories that you have purchased to enhance your Ford, you are setting yourself up for success. If you are looking to resell your vehicle, buyers will appreciate the fact that you have taken good care of your car and you will have the paperwork to prove it!
There are many things you can do to preserve the value of your Ford car and or improve your chances of resale. We hope that you will start by following these tips, while utilizing the recommendations of your McDavid Ford Fort Worth service advisor. You can
schedule your maintenance appointment
online
here
or give us a call at 682-730-8174 if you have questions. We look forward to seeing you soon!